What is the difference between replication and duplication?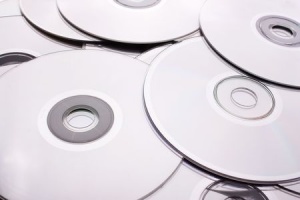 Replication is an injection molding process that creates discs from a glass master. Duplication refers to your contents being recorded onto CD-R, DVD-R or BluRay blank discs.
KaSa only use the best available media – never cheap generic brands
Will my recorded CD-R,DVD-R  or BluRay play on all machines?
The majority of all Disc players can play recorded media. If there's an incompatibility issue, it is likely the result of using an older first generation drive.
How does KaSa CMT's turnaround time work?
Turnaround time is calculated from the last approval date required to initiate work on your project. For example, if KaSa CMT is manufacturing your discs in a jewel case with printed inserts, the "job countdown" will not begin until you have approved proofs for both CD printing and insert printing. Other vendors typically start the turnaround countdown after the inserts had been received in their warehouse. That can add two weeks to your turnaround time.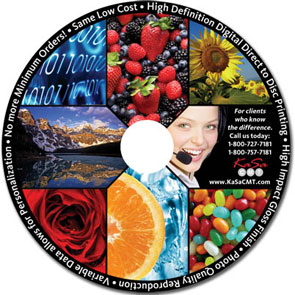 Do I need to see a proof for my job?
KaSa CMT highly recommends approving a proof prior to printing. This is your added assurance that the job will be printed correctly and that the color will turn out the way you intended. Due to many variables of computer monitors PDF proofs do not guarantee a color match.  When color is critical, we recommend an actual press proof  (additional charges may apply).
What type of graphic files do you require?
Please go to the specifications area of our web site for a detailed listing of acceptable files.
Can I supply my own inserts?
Yes, but we do not recommend this. We have had many problems with customer supplied inserts being out specification. Graphic printers offer many different types of paper, which may or may not work on our packaging machine. If the paper you have selected does not work, hand insertion fees will be charged.
Will you create my artwork for me?
Yes, our graphics design services staff is happy to work with you to create graphic content for your project.
Can I e-mail my master or artwork to you?
Yes, if it is less than 10 MB. We strongly recommend that if you have an extra day, send us your master and artwork on CD-Rs or DVD-Rs via overnight shipping. We can also download your information from an FTP site or other file transfer sites.
What is the difference between high definition disc printing and silk screen CD printing?
Silk screening is a low resolution printing method useful for printing solid PMS colors only. If you attempt to print process colors, the result will appear very graining looking. High definition disc printing allows you to achieve a high resolution of up to 600 dpi, creating accurate color, smooth gradients and sharp text.
What shipping methods do you use?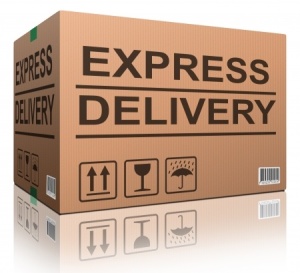 We can ship via FedEx Ground, FedEx Priority, FedEx Standard, FedEx 2 Day or via your preferred trucking company if available.